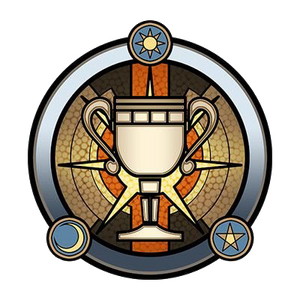 The
Gralsritter
(星杯騎士団

Gurārurittā

)
is an organization that serves the
Septian Church
's Congregation for the Sacraments in the
Trails
Universe. Established to uphold the religious followings of
Aidios
, their primary mission is to retrieve ancient
Sept-Terrion
artifacts to maintain order in
Zemuria
.
Dominion
The Dominion is a sub-division of the Gralsritter. Comprised of only twelve elite official knights, with each having their own Stigmata (聖痕, Seikon), an associated squire, and given command of a Merkabah air-cruiser.
They are tasked with the retrieval of artifacts and general managerial duties of the organization.
Trivia
Gralsritter is German for Grail-Knight.
Dominion refers to a contract of Lordship and control.
References
Septian Church
Locations

Cathedrals

Grancel • Crossbell • Heimdallr • Bareahard • Roer • Haliask • Ardent

Chapels

Bose • Rolent • Ruan • Zeiss • Trista • Celdic • Legram • Leeves
Community content is available under
CC-BY-SA
unless otherwise noted.