Laura's character is portrayed by her upbringing in the principles of the Arseid Style, to acknowledge everything as equal regardless of personal standards.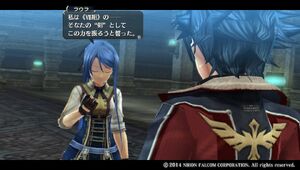 Laura and Rean first started off as a fellow student and sparring partner, but takes an interest in Rean for being a fellow swordsman following the
Eight Leaves One Blade
style. She recognized the style as time passes until she was paired with Rean's team in their first field study, and question his reluctance to use his full strength as she insighted. Eventually, Laura respects Rean's matter as his own until he was ready to be open with everyone.
If Laura become the player's choice of route,....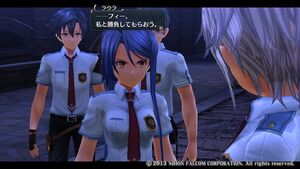 Fie and Laura's relationship started from normal to awkward after Laura learned about Fie's background as a former jaeger from June's field study. This prevented them from establishing a combat link during the mid-progress of June's field study. Rean proposed to step back for the two to work things out, knowing that their battle sense makes them perfect combination.
At Mater Park later night, both finally confess that somewhere within they accept each other, but their relative backgrounds and beliefs is what contradicts them. After duking out on each other and mock-combating with Rean and Machias, the two definably made up.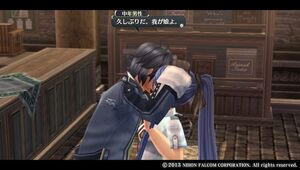 Despite nobility and heritage, Laura's relationship with her father is moderately doting. As seen when Class VII's B Team arrive to Legram for their field studies, Laura
Community content is available under
CC-BY-SA
unless otherwise noted.