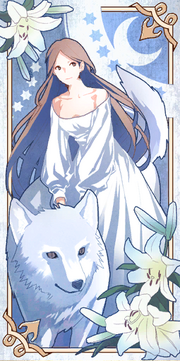 A "mixed-bag" of an Arts type, it is one of the "higher" elements, as mentioned in The Legend of Heroes: Trails of Cold Steel, Chapter 3, and not easily counterbalanced, like Fire and Water, or Earth and Wind.
Some of its Arts are extremely powerful, like Crescent Mirror, which can grant an Arts-reflecting buff for whomever it is cast on. Others, like Silver Thorn, can cause Confusion - a potent status effect.
Community content is available under
CC-BY-SA
unless otherwise noted.